Fire Up the Grill — Fall Is Near!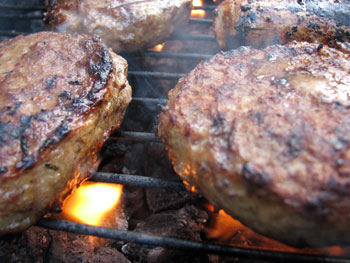 Fall is the perfect time to get outdoors and fire up the grill. As the humid summer gives way to crisp autumn afternoons, people everywhere are eager to spend time outdoors.
Providing grills and portable shelters at your park, apartment complex or even your business will enable your guests and clients to enjoy the weather during the fall and winter. Whether it's for a football gathering, a patriotic party or a mid-week break from the kitchen, barbecuing is one of America's favorite pastimes.
Because the fall season brings with it a multitude of various outside events, portable shelters are a recommended solution for most any event. Constructed from commercial-grade materials, these structures contain open-air pavilions, tents and canopies that are used for anything from student activities and community-wide fall festivals to parties, game day tailgating and more.
Whether hosting an event under a mobile canopy or a fixed marquee, these commercial shelters are a great way to enjoy outdoor spaces in a protected structure without being directly exposed to the natural elements. Not only are portable shelters used for daytime celebrations, but they are also widely used as wind barriers for brisk days or accommodating nighttime events and activities.