Draw Crowds with Outdoor Heating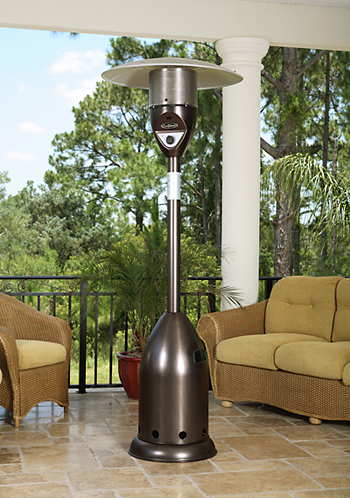 The beginning of fall and winter can be bittersweet times. Summer's end means saying goodbye to sweltering heat, but it also means spending less time outdoors. Outdoor dining, entertaining and relaxing aren't as feasible with brisk winds and lower temps — unless businesses and facilities provide resources to make outdoors the place to be, even in cooler weather.
Restaurants, sports facilities and other commercial and nonprofit agencies can turn to outdoor heating solutions to solve their winter woes. These heating options are innovative, economical and safe ways to extend coveted outdoor time well past the summer months.
Before the summer chill of an ice cold beverage gets replaced with the brisk chill of fall air, now is the time to take advantage of the inspiring opportunity to invest in outdoor heating sources to be fully prepared for those impending cooler nights. Commercial and residential patio heaters are a perfect solution for outdoor spaces that need temporary, supplemental heating during the offseason.
The patio heaters we offer are not only constructed of heavy-duty components and materials designed for exterior performance, but feature a variety of color and casing finishes, along with a number of BTU output options. From floor standing propane-fueled heaters to table top warmers, the waning mild nights never felt this appealing.
An easy and cost-efficient way to extend the summer, our selection of residential and commercial outdoor heaters come in several options, including wall mount and to attach to market umbrellas. These high-capacity heaters are guaranteed to exude a fairly large radius of warmth.
No matter the dining or entertainment surrounds, even on a crisp night, your guests can stay warm on the deck, around the pool or at the ball field. Adding outdoor heaters to your facility will bring warm comfort to the fall and winter outdoors. Commercial outdoor heating solutions create a significant return on investment for businesses seeking to continue to draw crowds to their outdoor facility.