3 Simple Ways to Improve School Spirit
How Can I Improve School Spirit?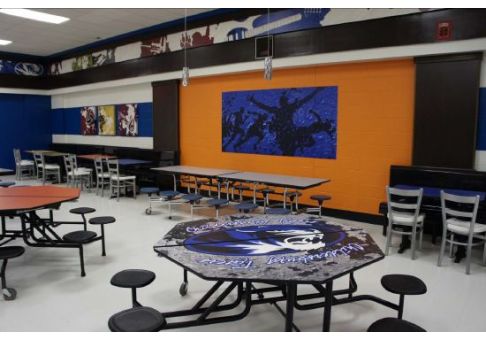 Is your school among the many looking for new ways to inject a little life to the campus and improve school image? It's no secret that schools benefit from an energetic and bonded sense of community among students, faculty, alumni, local fans and supporters. School spirit is grounded in all aspects of social, academic and athletic experiences of everyday student life.
Studies have shown that school connectedness is a prominent indicator of student health, academic outcomes and overall school pride. If you're a parent, faculty member or school official and are concerned with a genuine lack of school wide unity or morale, there are ways of breaking-the-barrier to create a positive, lively and interconnected environment that is full of school pride.
Many schools try the same old techniques to try getting everyone excited about the new school year or upcoming athletic event and don't initially put much weight on creating a socially-connected and balanced inner school community. Because a positive school atmosphere starts from within, the addition of brand new site furnishings on school grounds could just be the much needed "pick-me-up" your school needs for transforming its current setting into a more connected and optimistic one.
Using a common ground approach, placement of school furnishings throughout campus can be a precursor to a more vibrant, healthy and active student body and appreciative school community.
Just like an athletic team's uniforms promote a fired up and passionate spirit using logos and colors, so too can the right commercial furnishings. When it comes to school furnishings, there are three primary ways to create a central theme with customized, functional and accessible seating and equipment that is certain to boast school pride and boost morale.
Top 3 Ways to Improve Your School Spirit
Brand Building
Customized designs that contain the school's logo, colors, name or achievement are a sure-fire way to lift school spirit. Imagine school pride being set aflame with benches, trash receptacles and cafeteria tables engineered with a school's colors and chosen logo along with picnic tables modified for any outdoor space in numerous styles, sizes and imaginative colors. Universal school seating and amenities has never before been this exciting!
Provide Recreational Seating and Equipment
We all know that recreation is a dominant part of school life and offers healthy and motivating ways for young people to stay fit. To inspire the next age group, offering a unique playground experience with safe play systems and attractive equipment is the key to energizing and preparing students for a successful and ambitious future. The addition of bleachers to school grounds, gymnasiums and athletic fields increases the desire for student participation and community involvement, which inevitably leads to greater school spirit and a burning sense of school pride.
Add School Lunchroom Decor
Not many schools consider cafeteria furniture as adding to a school's spirit, but because school spirit is something that develops as a result of inner connectedness — lunch time is a great way to instill and encourage a positive social outlook among peers. Placing new cafeteria tables and logo trash receptacles throughout a dining area (of course, with a huge school mascot painted on the floor or wall!) are a great way to increase excitement and total school pride.
What's your school spirit like?
If your school is in need of a "fiery" recharge this school year, contact one of our commercial sales representatives to help you change your school atmosphere!