Privacy Matters: Fencing and Security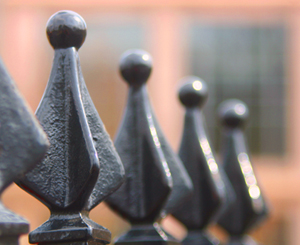 Most people think of fencing as the thing that keeps their yard, park, campus, or resort safe from intruders and criminals. Of course, that is the number one thing that fencing provides, a barrier so that anyone who thought about trespassing would be discouraged. In some cases, fencing is used to keep people in, such as at a playground where you don't want little kids to go running out into the street. Knowing there is a fence around your property is a way to feel secure and confident.
But there are also the aesthetic aspects to consider. Not all fencing looks good in all locations. In fact, if you use commercial fencing to keep kids inside a park or playground, it starts to look a bit overly institutional. You can find aluminum or steel fencing that is a bit less obtrusive, and fencing can even be purchased in subtle or fun colors. If you want to secure a resort without scaring your guests and making them feel like there are security risks, you can install steel fencing and gates that are black and hardly visible. The less obtrusive the fencing, the better in many cases.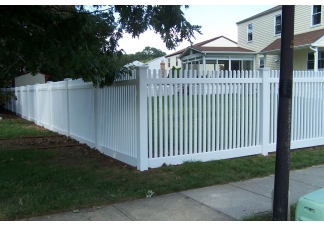 Of course, if your goal is to make it obvious that the property is well secured, then commercial fencing options may make more sense. You can find classic steel fencing in styles that look elegant, but intimidating. Nobody is going to be coming in or out, unless they do it through the gate. Matching your steel gate to the steel fencing can also create a uniform look that appeals to the aesthetic sense of guests, visitors, or students, without sacrificing the security of the property.
No matter your reason for installing fencing on your property, the fence you choose should be a reflection of your dedication to security as well as an interest in keeping a consistent look of comfort. Chain link fence has such a specific look that it is rarely used for luxury resorts. Instead, opt for steel or aluminum fencing built to last but designed to appear understated. Aluminum fencing is a bit lighter and less expensive than steel fencing, and the right choice will depend on the location and type of property that you want fenced.
Keeping criminals or trespassers out is probably your top priority. Luckily there are options that also give your property a dignified look when you put in commercial fencing.