Pool Safety Fence Information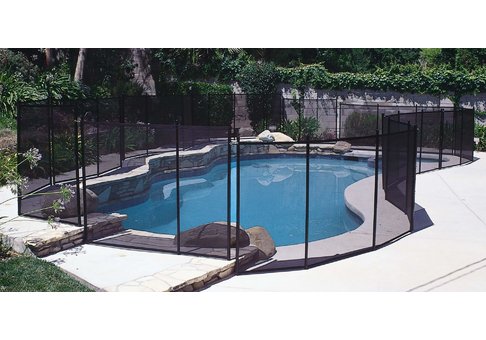 It is estimated by the U.S. Consumer Product Safety Commission that over 350 children, most of which are below the age of five, drown in swimming pools each year. In addition, 2,600 more children acquire pool-related injures on a yearly basis. Because of these accidents, many cities require fencing around swimming pools to lessen the chances of pool-related deaths or injuries.
To decrease the odds of children accessing a residential or community swimming pool without permission or supervision, install a sturdy fence with a self-locking gate around the perimeter of your pool. For parents of young children incapable of advanced swimming, a barrier between a pool and nearby homes or structures is also suggested as a preventive measure.
While all fencing materials, including wood, steel and aluminum, are suitable for constructing a swimming pool fence, basic guidelines need to be followed in order to meet standard safety procedures. Regardless of which material you choose, pool fences should be at least 48" above grade with a maximum clearance of 4" between the fence's bottom and the ground. Prior to installation, select materials designed to ensure that a child cannot climb over or under the pool fence. This often eliminates chain link fencing since children easily climb it due to its open diamond link style.
If you choose a style of pool fencing that includes posts and railing, apply a mesh behind the rails or between posts to prevent children from slipping through.