Recently this world traveler and life-long city dweller made the decision to move to the country. Subdivision covenants had become more restrictive. City codes were impeding some outdoor functions. Nights had a thousand prying eyes. The list goes on and on. It had been 12 years since my last home move; however, I was sure the right place at the right price with the right amenities would surely manifest, marry itself to my list of country home must haves and the move would be on.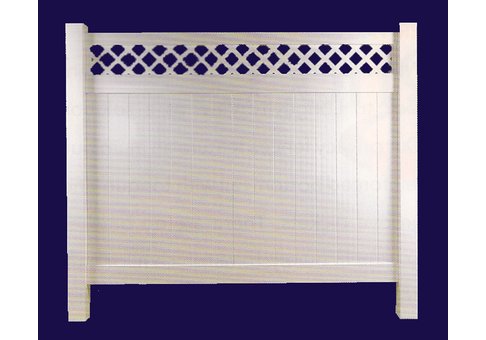 That wasn't the case but the hunt triggered a closer look at my country home must haves list. A property amenity I had failed to consider was fencing. Many hours of reading and comparing narrowed my search to these construction materials: steel, vinyl and wood. Steel fencing is durable, vinyl fencing is low maintenance and wood fencing can require more maintenance. They all met the security standards I sought. They all proffered affordable solutions. For me the less maintenance required, the better. While steel fencing offered a 10-year limited warranty, the functionality, curb appeal and variety of vinyl fencing styles sealed the deal for me. Vinyl fencing would protect, enrich and beautify my prospective country home and property.
With the fence material selected, it was on to color and style. Well, not color. I must tell you that steel fencing is available in black only; wood fencing comes in natural wood tones; and vinyl fencing is offered in white only. While color was not of utmost priority on my list, it could be a deciding variable in your fence search. For those of us who are more visual, there are a multitude of pictures available on the internet to aid your decision.
The available styles of vinyl fencing spoke to security, as well as design. Solid vinly fencing is just that - solid. You cannot see over it, under it or between slats. Solid vinyl fencing with lattice is a little less restrictive in that you can see over, i.e. through the lattice design on the top of the panel.
The remaining styles - classic, traditional and contemporary - are all similar in that they offer what I call the "white picket fence" look. The differentiating factors were the height of the pickets, the width of the pickets, the curvature of the pickets and the spacing between pickets within the fence panel.
My selection was the contemporary vinyl scalloped top fencing. There's also a myriad of fence accessories and hardware choices ranging from finials, to posts, to fence caps to lights. All of these items, as fence styles, are personal preferences and require your perusal. Do your due-diligence on researching material, cost, style and functionality. Then search for a company that provides great service, great pricing and delivery options. My vinyl fence provider will be Commercial Site Furnishings. Try them. I am sure they will be your one-stop shop for fencing. Their exceptional customer service, the quality and variety of their products, the availability of those products, and their price guarantee have sold me!