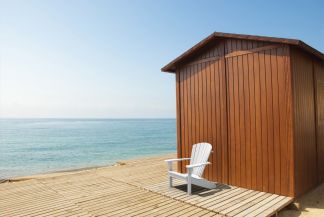 LEED, or Leadership in Energy and Environmental Design, is a rating system for the construction, design, and maintenance of green structures, both commercial and residential. The LEED program sets a standard of building and maintaining sustainable and environmentally-friendly constructions that are cost-efficient and made to last. Other incentives to the LEED program include government grants, credits, and exemptions based on the location of the project. LEED certification also provides recognition of dedication to preserving and improving the environment.
LEED certification is comprised of several green building categories which are further broken down by types of credits and number of points awarded. The process by which LEED points are earned is best described by Jayhawk Plastics, Inc.:
"The third party verification system certifies a building focused on metrics that matter most: energy savings, water efficiency, CO2 emissions reduction, improved indoor environmental quality, and stewardship of resources and sensitivity to their impacts. LEED projects earn points through the system by satisfying certain criterion in specific green building categories. Points are awarded in each of the six credit categories. Those categories are: Sustainable Sites, Water Efficiency, Energy & Atmosphere, Materials & Resources, Indoor Environmental Quality and Innovation in Design. The total number of points earned on a project determines if the project is Certified, Silver, Gold or Platinum."
At Commercial Site Furnishings, we offer a selection of recycled plastic products that qualifies for Materials & Resources Credit 4.1 Recycled Content, 10% (post-consumer + ½ pre-consumer) as well as Credit 4.2 Recycled Content, 20% (post-consumer + ½ pre-consumer). These products are constructed with high amounts of recycled material, satisfying LEED requirements and earning LEED points.